National Gallery Singapore_Negentropic Fields
Eva Castro and Federico Ruberto are co-curating together Yue Han Teow and Urich Lau (from INTER-MISSION) the exhibition "Negentropic Fields", part of "Novel Ways of Being" (press release here), a project hosted by the hosted by National Gallery Singapore and the Singapore Art Museum.
The online component of the exhibition-project "Negentropic Fields" is finally online.
The second stage, an installation at the National Gallery, will instead open on the 4th of December.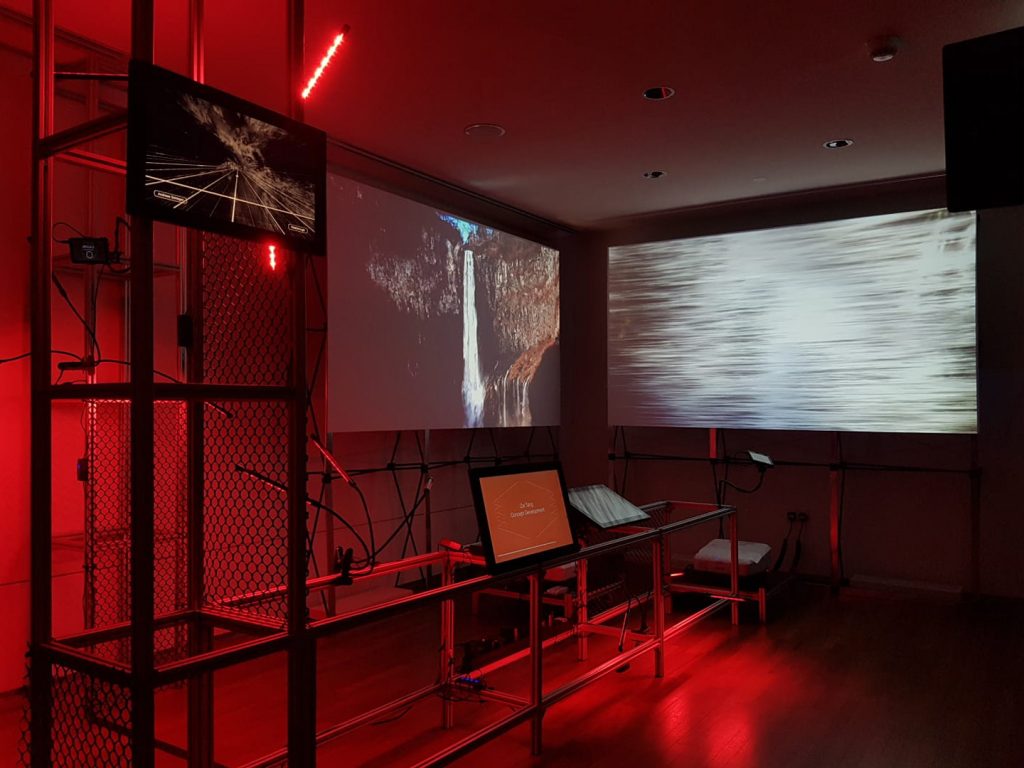 MORE INFO ABOUT THE PROJECT
formAxioms and INTER—MISSION have been developing an experiment which in essence attempts at prototyping a platform for art collectives and for the public to construct and navigate through concepts; more than art "objects". It is a "platform" for concepts to become legible processes made of "blocks", for art's actions to be re-organisable and to be collaborative throughout. It is also an experiment testing hybrid modes of performance. The project's main components, one online and one offline (both digital-physical) are the following:
1- "INFO", is a digital platform for the orientation and manipulation of abstract materials. It is a digital archive working through a block based system expandable via "uploads", a prototype for creating an online platform for a community of artists, a space on which we are hosting the work of 5 local artists and 5 couples of international curatorial groups/ artists. This online space will also host theoretical texts on media-art (to be added at stages), online performances and roundtables.
2-an installation at the Gallery where the audience will be able to navigate through a digital, multi-level, interactive experience made of non-linear environments presenting, as they got translated in spatio-temporal manners by the curatorial team, the concepts developed by 5 selected artists (the interactive spaces developed by us was made through unreal engine coupled to a Kinect so to be able to control an avatar through motion capture).
…—there's also an after-stage (we are still designing it and testing its feasibility) at which fragments of the artworks could be collected either by the audience that experienced them first hand at the gallery, or they could be bid for (as they are validated via block-chain) potentially generating revenue for artists.
MORE INFO—
Negentropic Fields
Exhibition Launch:
4 December 2020, 10AM – 7PM
Exhibition Duration, Time and Venue:
4 December 2020 – 5 February 2021, 10AM – 7PM
ANTEROOM, City Hall Wing, Basement 1, National Gallery Singapore
—
"[…] the current paradigm shift exposes the necessity to imagine new emancipatory practices for non-physical forms of creation, mediation, and exposure; for the navigation and manipulation of abstract materials."
—
Featuring artworks, documentation, and conversation excerpts, from a stellar roster of local artists, Andreas Schlegel (@sojamo), Bani Haykal , Debbie Ding, Kian-Peng Ong (@voidness__), and Zai Tang (@zai.tangent); — alongside responses from Tropical Futures Institute (@tropicalfutures), altermodernists (@altermodernist), Total Museum of Contemporary Art, tamtamART (@tamtamart_taiwan), Interdisciplinary Art Festival Tokyo — with upcoming engagements by Rafi Abdullah and more to come. Visit the platform at the website for more information!
—
Live VR Demo Experience
Weekly from Thursday to Sunday
2PM to 7PM
—
#negentropicfields is co-curated by:
formAxioms and Inter—Mission
With design by: Currency @currencydesign
—
Part of Proposal for Novel Ways of Beings by:
National Gallery Singapore @nationalgallerysingapore
Singapore Art Museum @singaporeartmuseum