Federico Ruberto and formAxioms' team collaboration with Teow Yue Han: "Trace 2", a project for Singapore Art Museum, part of "Can Everybody See My Screen?".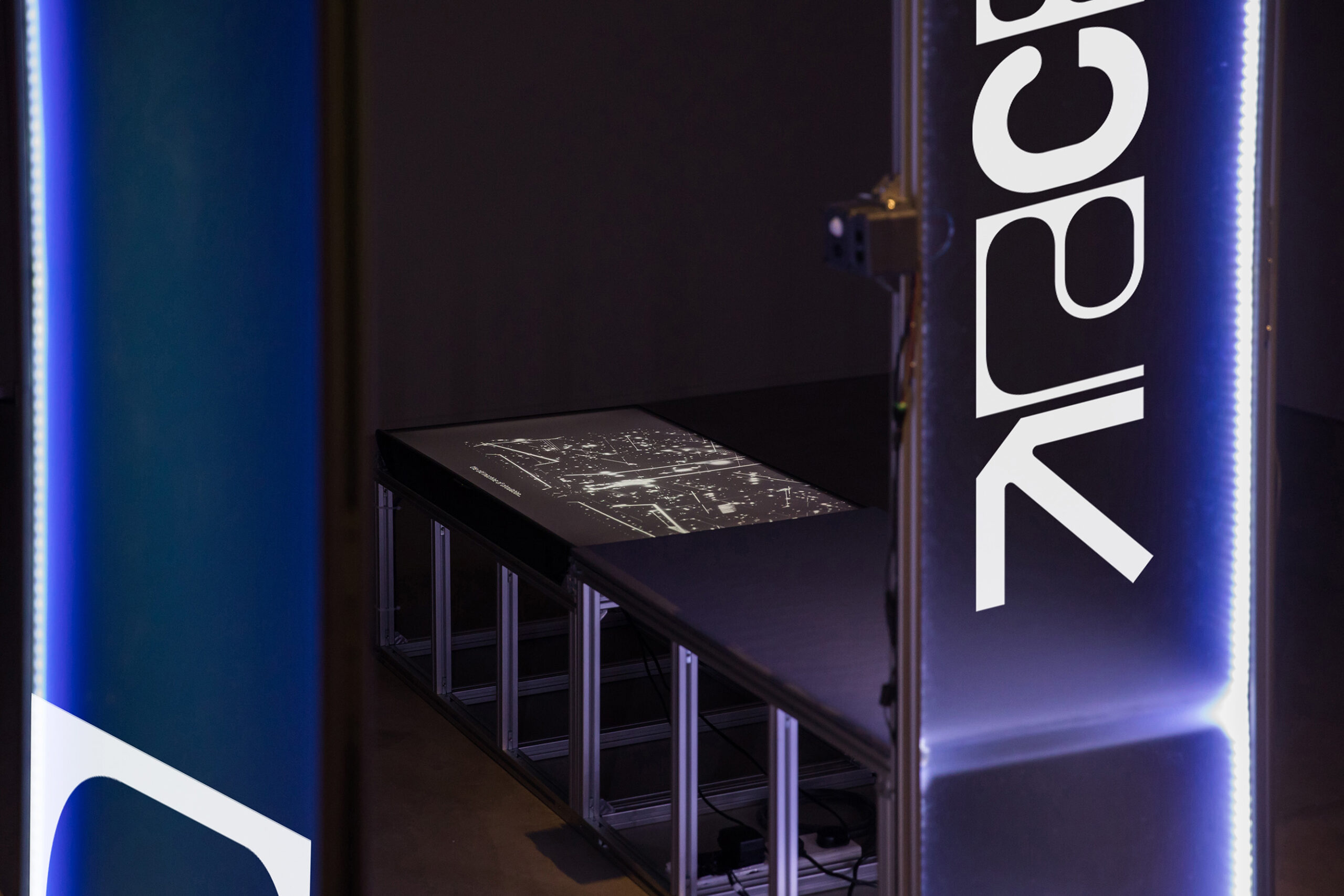 The project is a visual installation with real-time feedback components and live events turning around the theme of surveillance —it investigates the possibility of crafting/choreographing new forms of coming together… on what a body and its gestures are, on how our spectral presences left inert or caught as data points on server hubs could be activated to generate collective performances and to explore more nuanced models of presence/temporality.
For the exhibition Federico helped Yue Han developing the concept, formAxioms' team supported with the dance recording (of Bernice Lee), developed the motion capture, the visuals and the design and printing of the motion sensors. Federico also wrote a monologue (or a dialogue) between himself and a machine learning model that he trained on his and other texts —a performative technique, a kind of automatic writing questioning the voice and presence of an AI.
[SEE AND READ MORE ABOUT THE PROJECT HERE]
STILLS FROM THE EXHIBITION
TRACE 2 – CREDITS
CONCEPT
Teow Yue Han and Federico Ruberto
TEXT
Federico Ruberto + IA-AI [self trained model]
PERFORMNCE
Movement: Bernice Lee
Sound and Interactive video: Federico Ruberto
COLLABORATORS
Graphic Design and identity: Currency Design
Interaction & Visual Effects: formAxioms [Federico Ruberto, Jacob Chen Shihang, Song YoungBin, Heong Kheng Boon]