IA-AI Trace 2 Second Performance
Federico Ruberto performs for the second time the text written for "Trace 2", a text transformed into a voice via a modular synthesiser. Second performance on 3rd December 2022.
[CHECK THE FIRST PERFORMANCE AND READ MORE ABOUT IT]
From Singapore Art Museum:
"The performance activation of Trace2 brings together live movement by Bernice Lee, augmented by text and sounds by Federico Ruberto with a self-trained model (IA-AI) and a modular synthesiser. It transforms the museum into a site of transmission and symbiosis – inviting the audience to interact with Trace2 and generate new forms of collective intelligence".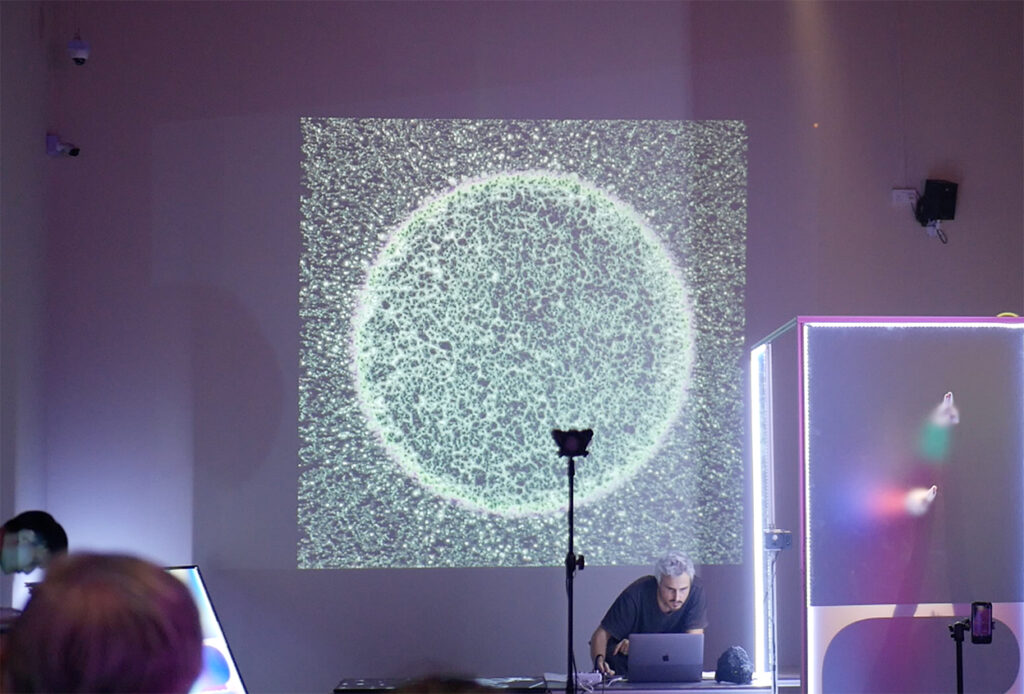 TRACE 2 – CREDITS
CONCEPT
Teow Yue Han and Federico Ruberto
TEXT
Federico Ruberto + IA-AI [self trained model]
PERFORMNCE
Movement: Bernice Lee
Sound and Interactive video: Federico Ruberto
COLLABORATORS
Graphic Design and identity: Currency Design
Interaction & Visual Effects: formAxioms [Federico Ruberto, Jacob Chen Shihang, Song YoungBin, Heong Kheng Boon]